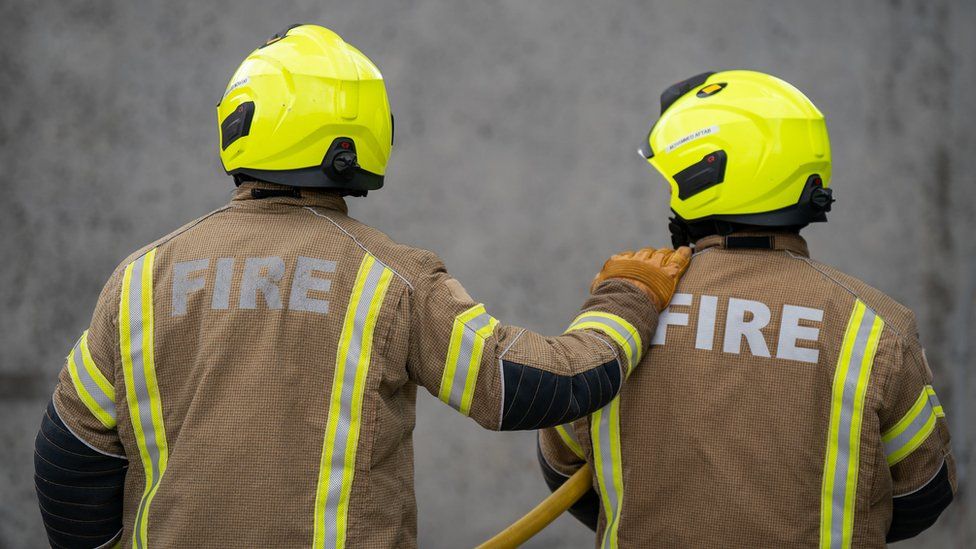 Firefighters and control room staff are to vote on whether to go on strike after a 5% pay offer was rejected.
The Fire Brigades Union (FBU) said the pay offer was "derisory" and a "real-terms pay cut".
If FBU members do walk out, it will be the first time they have done so in almost a decade.
Matt Wrack, FBU general secretary, said: "There is remarkable strength of feeling amongst firefighters and control staff on this derisory pay offer.
"We have firefighters using foodbanks. Our members worked through the pandemic to help protect their communities, taking on extra duties to do so. A further real-terms pay cut is an absolutely disgusting way to thank them."
The FBU said 32,000 of its members across the UK will be balloted on strike action between 5 December and 23 January.
Mr Wrack said strike action is "always a last resort", and said he would be writing to the government to call for urgent talks.
"There is still an opportunity to resolve this dispute," he said.
A Home Office spokesperson said: "Setting firefighter pay is the responsibility of employers, working through the National Joint Council; the Home Office plays no role in the negotiation or funding of firefighter pay.
"We thank firefighters who work tirelessly to protect our communities and are committed to ensuring fire and rescue services have the resources they need to keep us safe."
The announcement by the FBU follows a wave of UK industrial action this year by tens of thousands of workers.
Employees across a swathe of different industries including rail, telecoms, ports and the postal sector have walked out, angry that pay rises being offered do not match their rising food and energy costs.
The overall inflation rate is at its highest level since 1981, according to the Office for National Statistics.